3G Retirement Impacting Remote Sites and Failover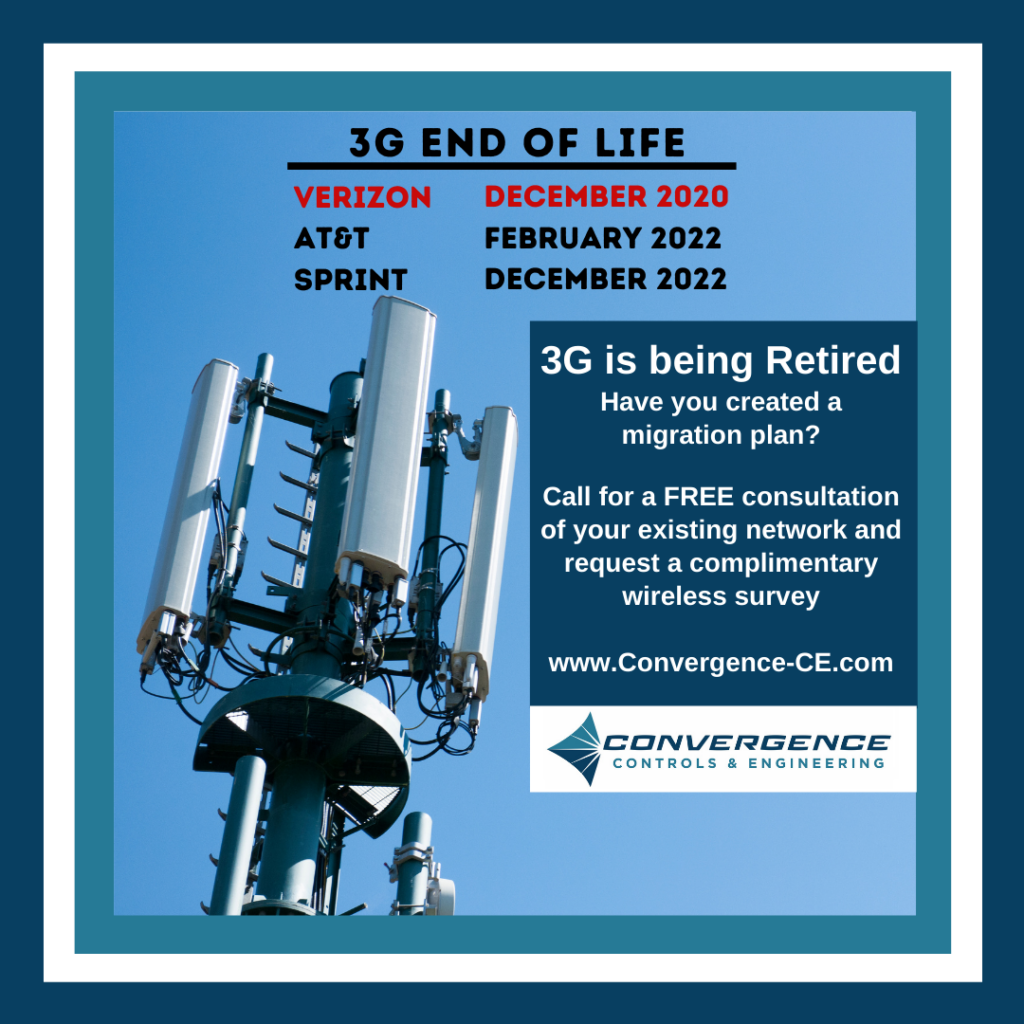 The beginning of the end for 3G starts in just a few weeks which means some significant challenges for those using cellular networks for their SCADA systems. Verizon will be the first to retire their 3G network at the end of this year, with AT&T following just 14 months later. Many facilities utilize 3G cellular communications for redundant communications in case of primary network failure, or for alerts and dispatch. Some use 3G as a primary means of communication to their remote assets. Even hospitals use cellular networks to help communicate occupancy levels or emergency levels throughout their building.
In all cases, those utilizing Verizon 3G will no longer be able to run these systems after the first of the year. One primary issue with this is that many facility managers are still unaware of this shutdown. In many cases, the notices for 3G end of life are going to the wrong people within organizations, often through Procurement to IT managers – neither of which typically are aware of the Operational Technology (OT) assets that are using these 3G modems. As a result, starting January 1, there is likely to be many upset industrial and commercial control systems and operations.
The good news is, generally 3G modems can be used by any network provider that provides service to the area and the network can be switched by ordering a different SIM card to allow more time for 4G migration. The bad news is, in addition to the logistic hurdles of switching cellular providers and obtaining sim cards rapidly, you may likely require additional effort to re-configuring IP addresses, networks and rework your firewalls. This is more complicated than just changing out a SIM card.
End-users that are utilizing 3G networks for a significant amount of their assets are encouraged to contact Convergence for a complimentary conversation to discuss their existing network and outline a migration plan to keep their systems operational. Those with dispersed assets may also qualify for a free wireless network survey to help determine signal strengths for long range Wi-Fi and 900 MHz radio networks and outline a migration plan.
www.Convergence-CE.com