ISN RAVS Plus Recognition for Convergence
Convergence Controls & Engineering is proud to be recognized by ISNetworld (ISN) as a RAVS Plus Participant. Convergence is now one of only 10% of ISN participants worldwide to be recognized for outstanding commitment to safety. The ISN Review and Verification Services (RAVS) is an audit that certifies that a company's written Health, Safety and Environmental (HSE) programs are extensive, validated, and understood throughout the company.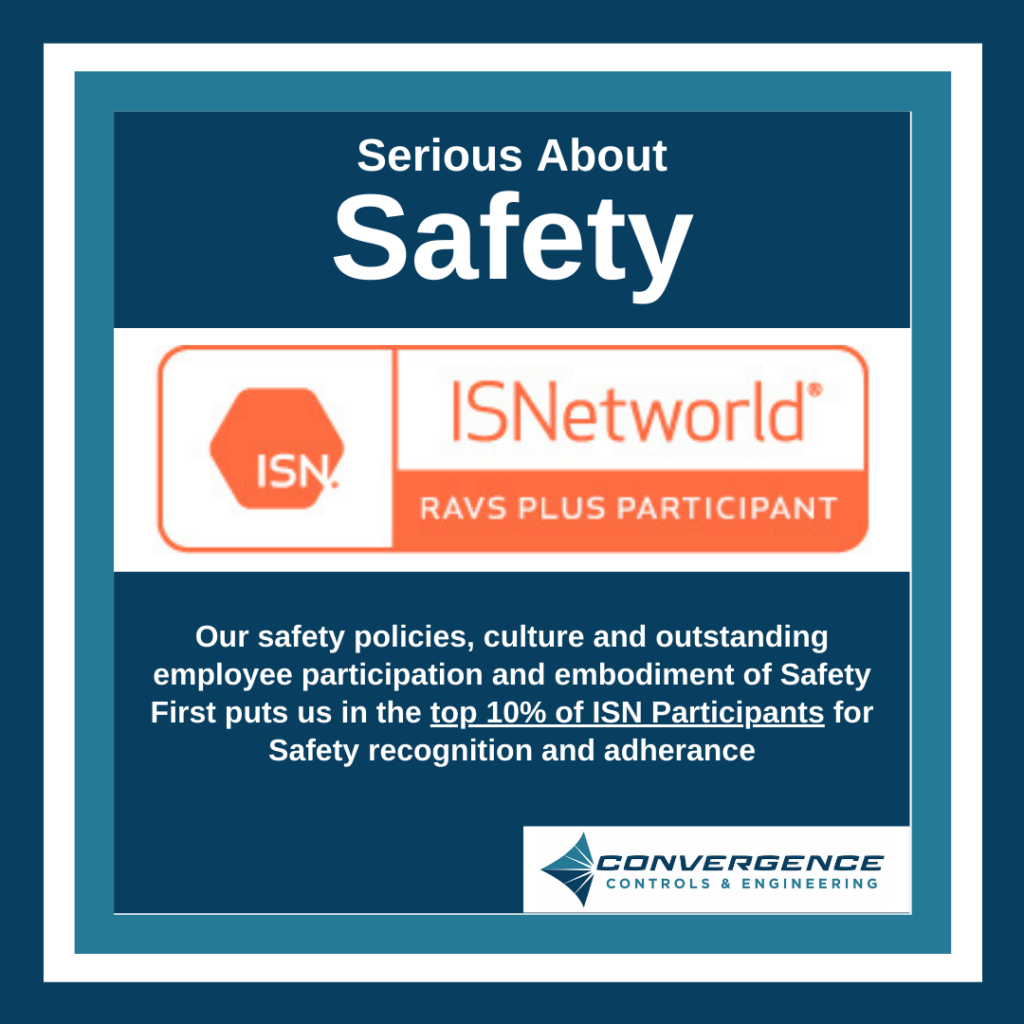 RAVS Plus takes it a step further. As part of the in-depth audit process, ISN audited all written policies to ensure the company is in full compliance with all critical policies. ISN auditors tested over 50% of our staff to assess their knowledge of existing policies, health and safety procedures as well as confirming employees practice the procedures that they have learned through our safety training program. An auditor also interviewed key leadership to provide feedback on the exemplary results of the employees' testing as well as to test the leadership's knowledge and processes around our continuous safety program.
"We are proud that ISN, as part of their RAVS Plus audit process, validates that we continue to have industry-leading safety policies," said Sandy Crow, Principal, and leader of the company's health and safety programs. "Our team members embrace the values and procedures and practice these daily. We are serious about safety!"
As a leader in cross-industry system integration, Convergence adheres to safety standards in Oil & Gas, Water/Wastewater, Industrial, Life Sciences, Food & Beverage, Manufacturing and Critical Infrastructure. The company completes ongoing safety training and participates in TEAM, DISA, Veriforce, and ISNetworld to ensure safety compliance and resources are available to the entire team.